REVIEWS
See what our clients are saying about us!
---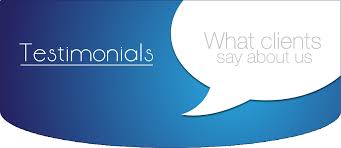 Chris came in and worked on me a few days after competing at CrossFit regionals in Atlanta. After performing 8 workouts over 3 days. My body was in pain sitting down was difficult. The myofascial structural body work that Chris Caito performed helped the pain go away.This was the first time I had this done to me the session was amazing I would recommend him to all my friends and family. I have had previous massage sessions that would just be painful people digger their elbows deep as they can into my body. But with Chris approach we got more accomplished with no pain.My Range of motion was even improved. As a gym owner and professional athlete it is very important to value your body. My goals are to qualify for the CrossFit Games in 2017 Chris will be a major reason on getting me there
 .
---
To Whom This May Concern,
Quality healthcare as a whole must consist of knowledge, experience, compassion, and drive. Chris Caito is a highly motivated, intelligent, enthusiastic, and vital part of our community. I have worked with Chris for over 2 years, co­-managing our patients in order to achieve our common goal of optimal patient health. Over the years I have worked with several massage therapists. I can personally tell you that Chris is a step above the rest. He has an inspiring drive to constantly expand his education, and techniques. He is constantly bettering himself so that he may further benefit his clients. It is the variety and depth of his knowledge that makes him such an easy referral source for my patients. Chris goes above and beyond to educate the patients on the injury sustained, why it has occurred, what he is doing to benefit them, and most importantly what they can do to benefit themselves. Whether it is active myofascial release, proper stretching techniques, kinesio taping, or tailored exercises. Our mutual patients always come back with great results. In my profession I am constantly confronted with improper bio-mechanics. It is humbling to know that I have a local colleague with such knowledge and experience. I highly recommend Chris for any and all additional certification courses, as his eagerness to constantly learn more is highly admired.
Respectfully,
Frank R. Fabbiano, D.C.
Owner/Clinic Director
Valrico Spine and Rehab Center
---
To Whom It May Concern,
I'm pleased to provide this letter of reference for Chris Caito. Mr. Caito has been my massage therapist since February 2009. At the time I began receiving therapy, I was experiencing neck pain due to degenerative disc, pain from poor circulation in my legs and feet, as well as frequent tension headaches. Mr. Caito began a therapy regiment that included focused deep tissue therapy in all three areas.
Over the past years, the therapy has eliminated all of the pain. During the course of time he has provided therapy, I deployed to Iraq in late 2010 for four months. While deployed, I fell, and hurt my shoulder. Once I returned, he focused deep tissue therapy on the right shoulder, helping me regain the lost mobility. Also, the effective therapy was a contributing factor to me not electing for corrective surgery, which allowed for the shoulder to health naturally over a period of six months.
Mr. Caito has also helped me with exercising, with the help on stretches, and basic exercises I can do for cardio and strength training. I'm much healthier  now as a result of his counsel.
Mr. Caito is professional and courteous at all times. As a retired military professional, I've been thoroughly impressed by his positive attitude and respectful manner when dealing with me as a client. He is the only therapist I use and appreciate his ability to utilize his skills to fulfill my therapeutic needs.
Sincerely,
Anthony M.